Boat Repair & Service Maintenance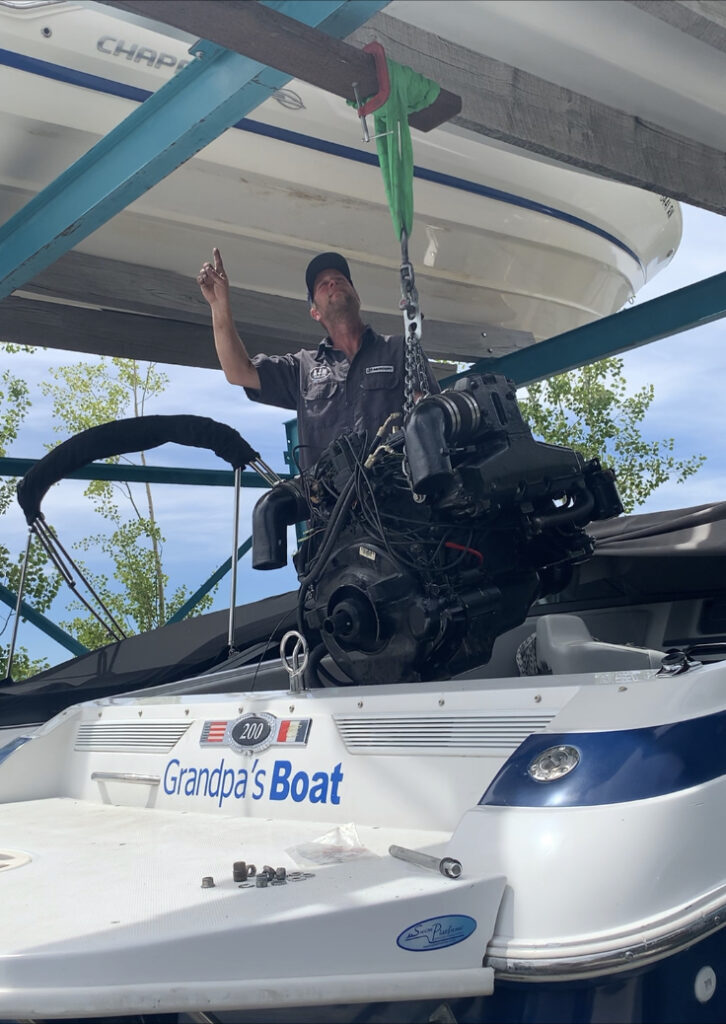 Regular service can prevent larger problems down the road. At A&M Marine we are dedicated to helping you keep your pleasure boat or high-performance racing engine running smoothly year after year. Our expert service technicians can help ensure the longevity of your vessel. Through regular maintenance and servicing, we can catch things that could grow into larger and more expensive issues later.
Engine Summerization & Winterization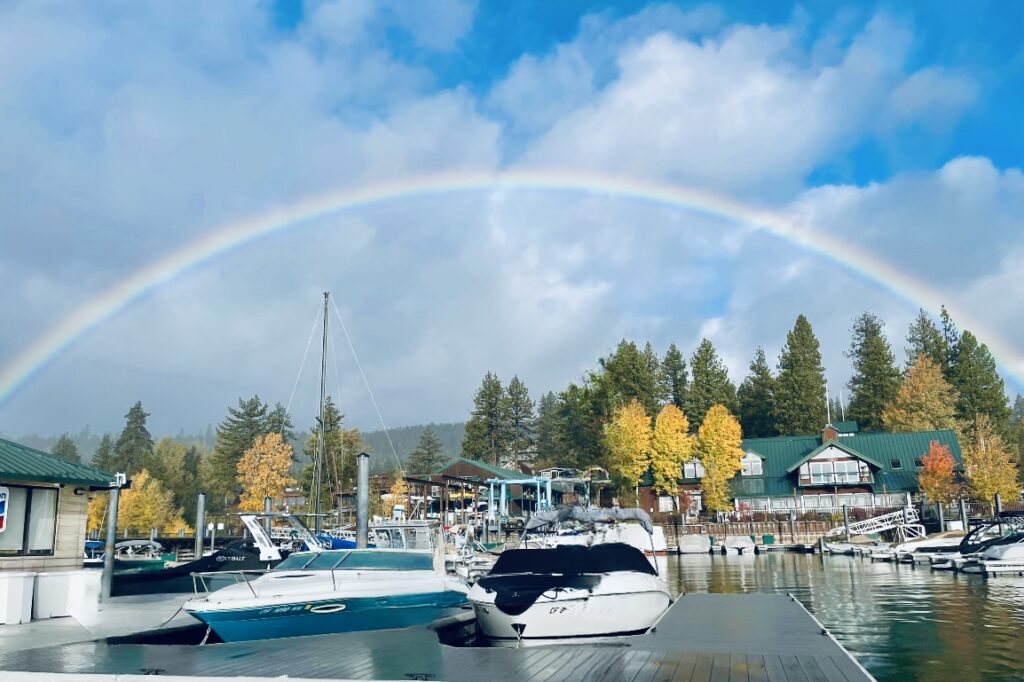 Engine Summerization
Engine summerization includes making sure the vessel and all its systems are operating correctly. Summerization includes doing a visual inspection, checking the batteries, blowers, bilge pump, engine oil, drive lube or transmission oil, power steering coolant and other vital fluids. We will run the engine and make sure everything is ready for the summer. Additionally, we can summerize freshwater systems, generator, heat and air conditioning systems and anything else that may need to be summerized.
One of the most common breakdowns of new and old boats is impeller failure. Going into the summer season is the best time to check and/or replace your impeller. An impeller is a rubber pump that provides suction to pull the lake water into the engine to cool it. Every boat has an impeller or sea water pump. Most engine manufacturers recommend replacing your impeller every year or every one hundred (100) hours to prevent failure. If your impeller fails, your engine will overheat, causing major internal damage to your engine. It is not uncommon to have boats catch on fire due to rubber exhaust components exposed to extreme heat.
We recommend changing impellers regularly and be confident while you are out on the lake. It's the best insurance you can get for your boat.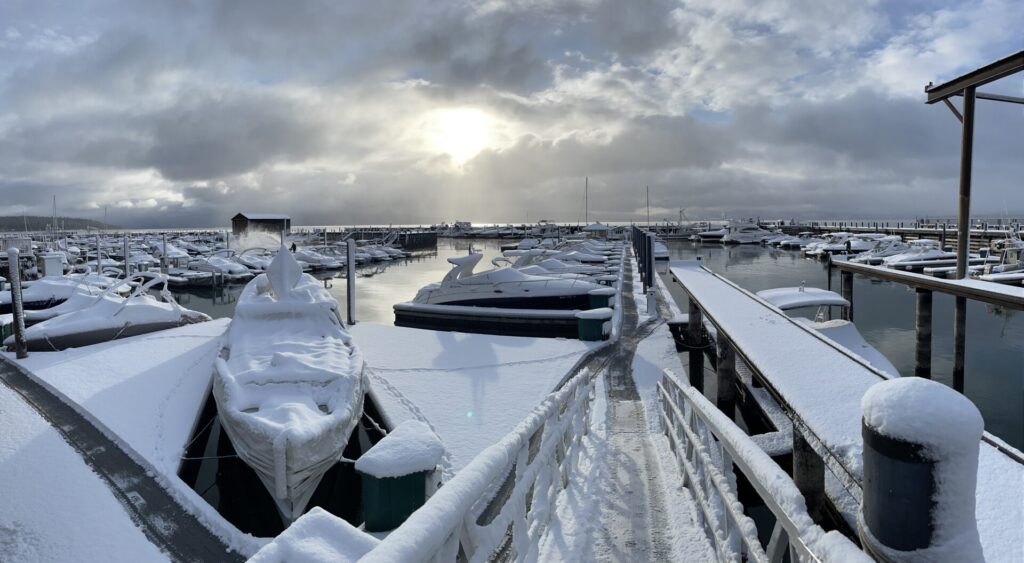 Engine Winterization
Engine winterization should be done to any boat that is being stored for more than ninety (90) days or when it is subject to freezing. The main reason for winterizing your boat is to prevent water from freezing in your engine and related systems. Water expands when it freezes and you don't want your boat engine and associated parts looking similar to when you leave a canned beverage in the freezer too long. The engine block, cylinder heads, exhaust manifolds, water pumps, sea strainers, hoses and other parts need to be drained of water for storage.
Even if your boat is not exposed to freezing temperatures, the engine needs to be winterized to prevent rust from water (not antifreeze) in engine block, along with stabilizing your fuel for storage. Winterization prevents rust, freeze damage and helps to insure a smooth startup in the spring.
High Altitude Tuning & Propping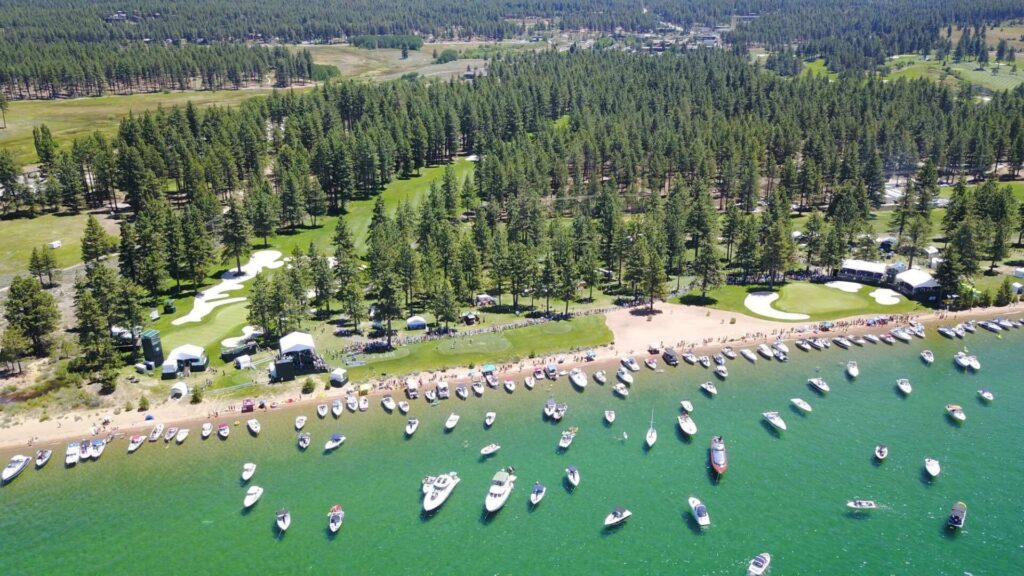 Lake Tahoe is over 6000 feet in elevation. At this elevation there is about 20% less oxygen in the air and as result, boats lose about 20% of their power. High-altitude propping and adequate tuning is necessary. We are the high-altitude specialists and can make all the adjusts needed for your engine and drive train. When you do nothing, your boat will be "bogging" and burning a lot of excess fuel, which could result in major engine failure. It is also the best way to keep Tahoe blue. So, do it for your boat and the lake!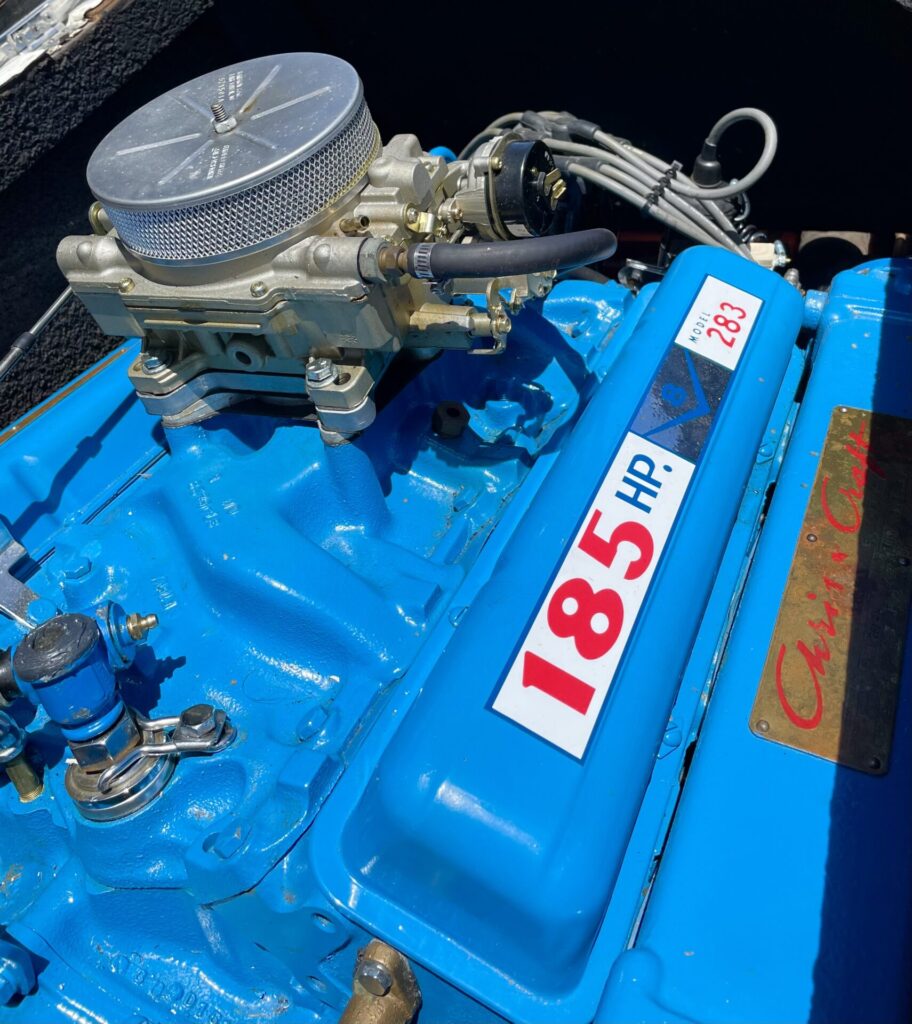 A properly tuned engine will consume less fuel and prove to be the most reliable. Marine engines run much harder, therefore, burning oil quicker. It is important to change your oil frequently. Most manufacturers recommend you change your boat's oil every 50 to 100 hours of operation. Sometimes this is translated to once every year, or whichever comes first. Some surf boats & high-performance motors will need oil changes at twenty-five (25) hour intervals. We use only high-quality manufacturer oil and filters. All used oil and filters are recycled.
Drive & Transmission Service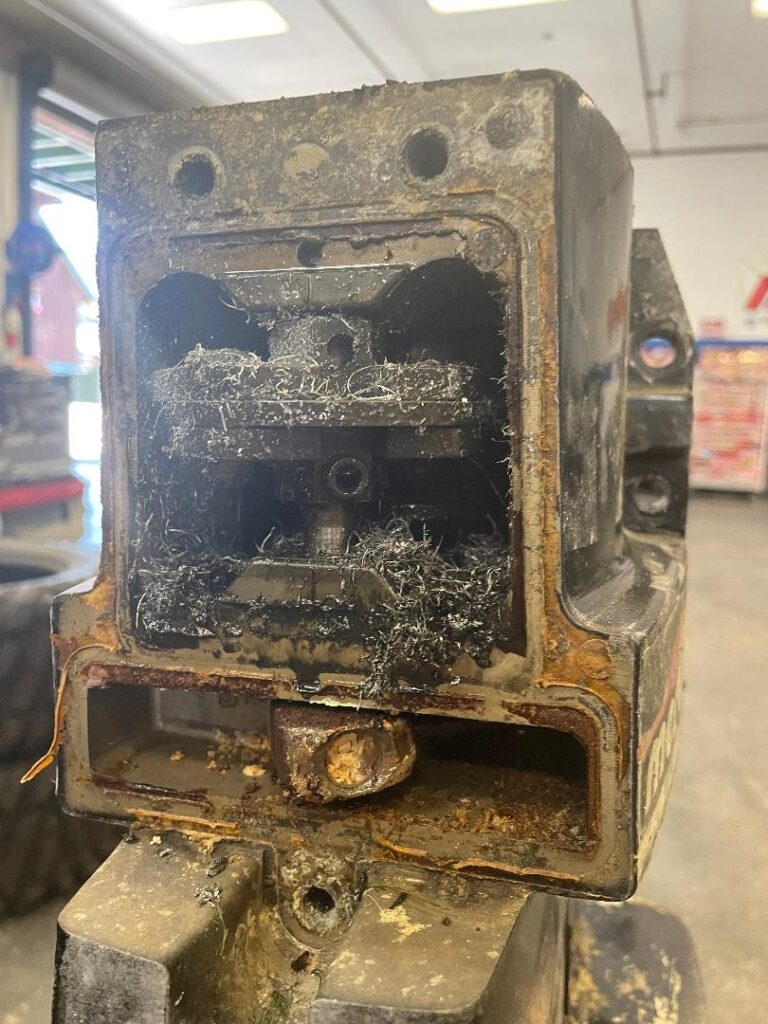 Many people neglect their drive or transmission. It is typically more expensive to rebuild an outdrive after gear lube has leaked out, than to rebuild your engine. Drive service should be done annually or every one hundred (100) hours. If the engine on your boat is in the rear, then you have a transmission and a V-drive. The transmission and V-drive should also be serviced. The process is similar with inboards, changing fluids, checking engine alignment, adjusting shift cable and other inspections of components going through the hull to the propeller. With our drive service we will change the fluid, clean particle magnets, remove drive to lubricate the spline shaft and inspect for water intrusion into the U-joint bellows, shift cavity, grease U-joints, check engine alignment, inspect engine coupler, adjust shift cable, replace gaskets, O-rings and reseal drive to transom and we will inspect many other parts in the process. While the drive is off, it's a good time to replace your trim gauge sender.
Underwater Running Gear Repair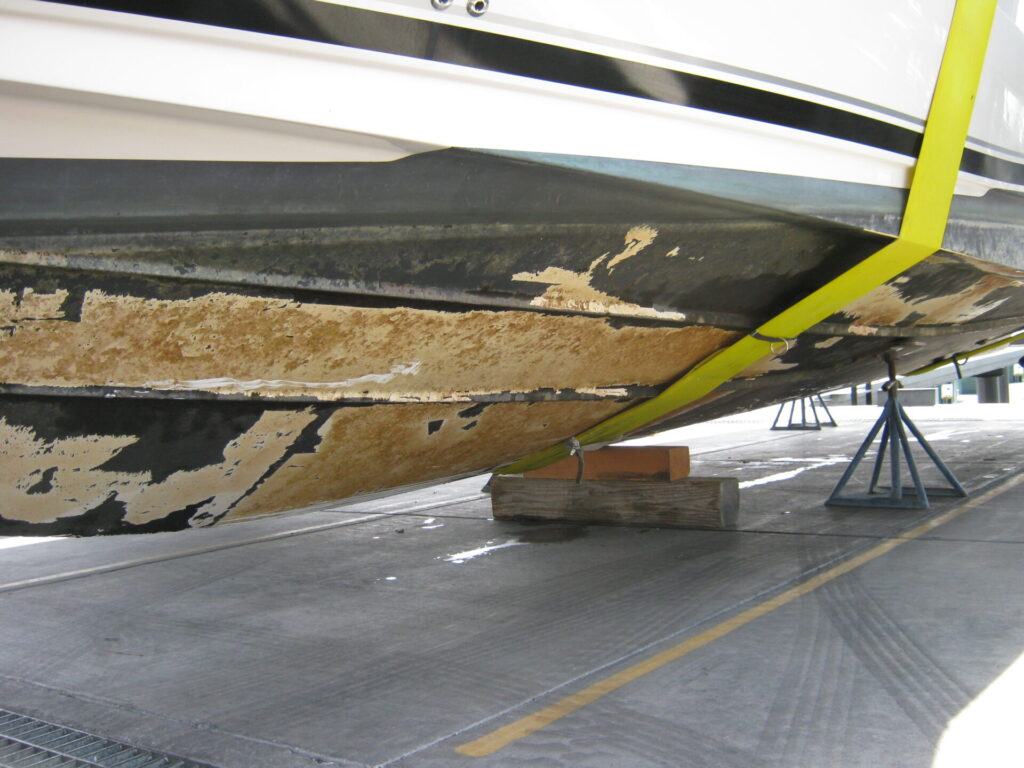 Run a little too close to shore? We can fix underwater damage from rocks or whatever you may have hit. We work in conjunction with Mile High Mobile Boat Repair to quickly repair your boat to like new condition. Insurance claim? We have worked with most insurance companies and have no problem doing insurance jobs, big or small.
Full-Service Parts Department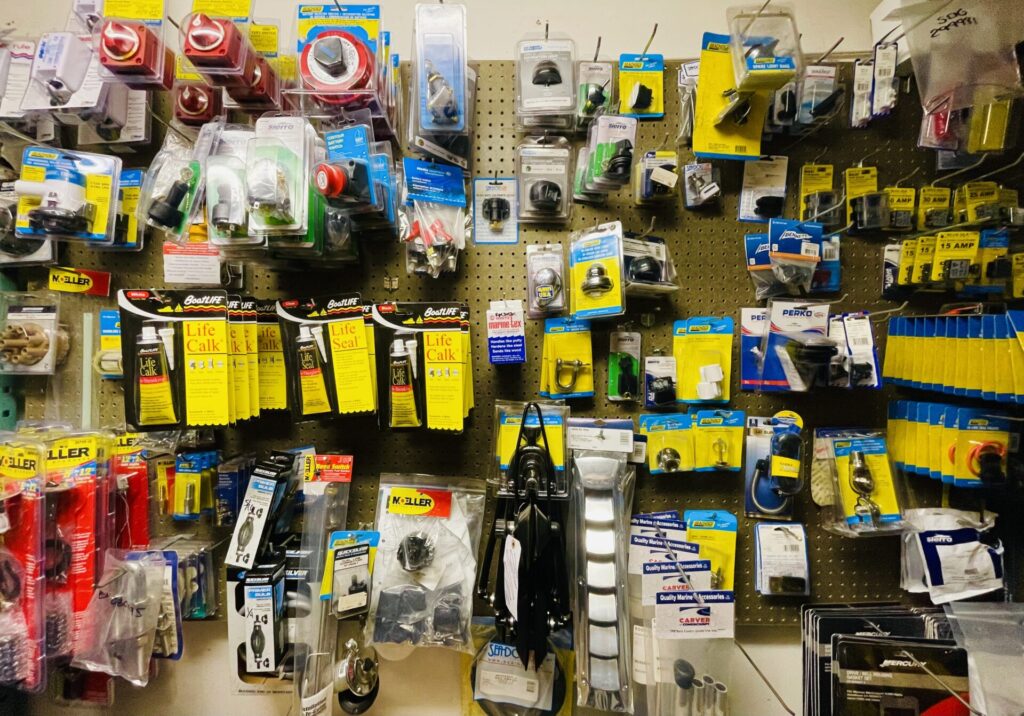 A & M Marine offers a full-service parts department stocked with high quality marine parts to ensure that your boat is working at top performance.
*Full line of factory parts and accessories
*Largest propeller selection on the lake
*Wide array of Impellers
*Oil, filters, belts and more